My Blog
Posts for: October, 2017
By Wikle Family Dental
October 16, 2017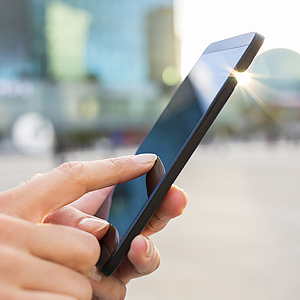 If you're the kind of person who can't do without a smart phone, you've probably heard the expression "There's an app for that!" These nifty little programs let you get directions, check the weather, watch stock prices… even optimize your sleep patterns and make high-pitched dog whistles. And shortly, you'll be able to check how well you've been brushing your teeth.
News reports have mentioned a soon-to-be-available toothbrush that will interface with an app on your smart phone. The brush has sensors that record how much time you spend brushing, whether you reach all parts of your mouth, and whether you brush correctly (with up and down motions, not just side to side). It charts your oral hygiene habits, scores your brushing technique — and, if you allow it, shares information about how well (or poorly) you're doing with your family, friends… even your dentist.
So do you need to run out and buy one of these gizmos as soon as they're available? Of course not! However, anything that encourages you to take better care of your oral hygiene can't hurt. A wise dentist once said: The important thing is not the brush, but the hand that holds it.
If you're a "gadget person," you may be intrigued by the device's high-tech design, and the fact that it interfaces with your phone. Plus, maybe the idea of compiling (and sharing) your brushing record has a certain appeal. On the other hand, you might prefer a sleek, light electric brush that doesn't keep track of your movements. Or maybe the simplest brush of all — a manual one, with soft bristles and a comfortable handle — works best for you.
The most important thing is that you regularly practice good oral hygiene: Brush twice a day, for two minutes each time, and floss once a day. Use whichever brush is best for you, and be sure to change it every three months, or when the bristles get stiff. Stay away from sugary snacks between meals (they contribute to decay by keeping your teeth bathed in acidic byproducts). Don't use tobacco in any form, or chew on things that don't belong in your mouth. And remember to come in for regular exams and professional cleanings. If an app helps you do these things — we're all for it.
If you would like to learn more about maintaining good oral hygiene, please contact us or schedule an appointment for a consultation. For more information, see the Dear Doctor magazine article "Top 10 Oral Health Tips For Children."
By Wikle Family Dental
October 08, 2017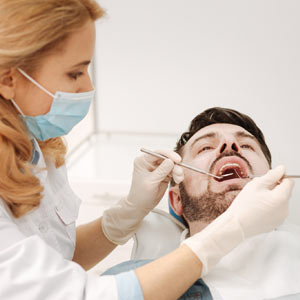 Cancer treatment can consume all of your focus to the exclusion of other health issues. But these other issues still need attention, especially how treating cancer could affect other parts of your body. That definitely includes your teeth and gums.
Treatments like radiation or chemotherapy eradicate cancer cells disrupting their growth. Unfortunately, they may do the same to benign cells — "collateral damage," so to speak. This could cause a ripple effect throughout the body, including in the mouth. Radiation, for example, could damage the salivary glands and result in reduced salivary flow. Because saliva neutralizes acid and diminishes bacterial growth, your risk for tooth decay as well as periodontal (gum) disease could increase.
While you may be able to recover from reduced salivary flow after treatment, your health could suffer in the meantime, even to the point of tooth and bone loss. Fortunately, there are some things we can do before and during your treatment.
If you can, have any necessary dental work performed well before you begin cancer treatment. You'll be more resistant to side effects if you can start treatment with as healthy a mouth as possible.
Keep up your regular dental visits if at all possible, or see us if you begin seeing signs of dental disease. By staying on schedule, we'll have a better chance of detecting and treating problems before they advance too far; we may also be able to provide preventive measures like topical fluoride applications to help keep your teeth resistant to disease. If you need more extensive treatment like tooth extraction or surgery we may need to coordinate with your cancer treatment provider.
Above all, continue to practice daily brushing and flossing to remove plaque, the main cause of dental disease. Drink plenty of water or take substances that boost salivation. And be sure to eat a nutritious diet while also reducing or eliminating tobacco or alcohol from your lifestyle.
Taking these steps will help protect your teeth and gums during cancer treatment. As a result, you have a better chance for maintaining your dental health during this critical time in your life.
If you would like more information on dental care during cancer treatment, please contact us or schedule an appointment for a consultation. You can also learn more about this topic by reading the Dear Doctor magazine article "Oral Health During Cancer Treatment."