My Blog
Posts for: December, 2017
By Wikle Family Dental
December 30, 2017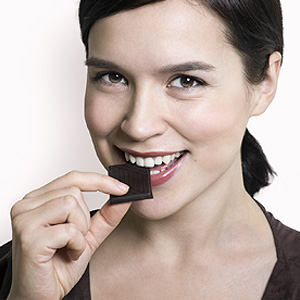 You've no doubt heard about certain foods and beverages that increase your risk for dental disease. These foods, often high in added sugar or acid, can lead to tooth decay or periodontal (gum) disease.
But have you heard about foods with the opposite effect — actually protecting your teeth against disease? Many of these dental-friendly foods are plant-based and fibrous: they stimulate saliva production, one of the mouth's best disease-fighting weapons.
But there are also some foods you might not expect to make the good list for dental health. Here are 3 surprising foods that could help you fight dental disease.
Cheese. We've long recognized milk as important to dental health — but cultured dairy products like cheese are also good for teeth. Cheese stimulates saliva, which neutralizes acid and replenishes the enamel's mineral content. Cheese also contains decay-stopping minerals like calcium, phosphorous and casein. And although milk cheese contains the sugar lactose, this particular type triggers less acid production than other sugars.
Black & green teas. You may have heard about the staining effect of tea, and avoided it as a result. But both forms of tea are also rich in antioxidants, substances that protect us against disease, including in the mouth. Black tea also contains fluoride, which strengthens enamel against cavities. If you drink tea, of course, you should exercise diligent hygiene to reduce any staining effect.
Chocolate. Yes, you read that right, chocolate: unrefined cocoa to be exact, which contains a number of compounds that resist decay. Ah, but there's a catch — chocolate in the form of your favorite candy bar usually contains high amounts of sugar. Sweetened chocolate, then, is a mixed bag of decay-resistive compounds and decay-promoting sugar. To get the benefit you'll have to partake of this favorite food of the Aztecs in a more raw, less sweetened form.
Of course, there's no single wonder food that prevents tooth decay. Your best approach is a diet rich in fresh fruits and vegetables, dairy and quality protein while limiting sugar-added and acidic foods. And don't forget daily brushing and flossing, coupled with regular dental visits for cleanings and checkups. Having a comprehensive dental care plan will help ensure your teeth remain healthy and disease-free.
If you would like more information on food choices and dental health, please contact us or schedule an appointment for a consultation. You can also learn more about this topic by reading the Dear Doctor magazine article "Nutrition & Oral Health."
By Wikle Family Dental
December 15, 2017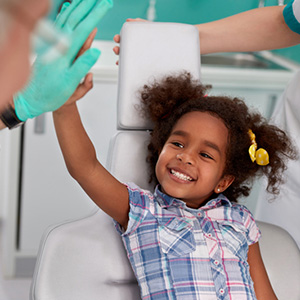 As a parent you want your child to have the best possible start in life. One of the greatest gifts you can provide them is a positive experience in dental care—especially visiting the dentist.
Unfortunately, not all children are so lucky. Visiting the dentist for them is foreign and forbidding; it leaves such a negative impression they may avoid the dentist later in life even when faced with acute problems.
It doesn't have to be like that. Here are 3 ways you can help your child have a great experience at the dentist.
Start dental visits early. The best time to begin dental visits is before your child's first birthday as their teeth begin to erupt. Dental diseases like tooth decay can begin as early as two months so it's vital to detect any problems as soon as possible. Establishing an early relationship with your child's dentist benefits you too with helpful tips and advice from them on dental care at home. And, children visiting the dentist early are more likely to become accustomed to it as a routine part of life, and more likely to continue the habit on their own.
Find the right dentist. The right dental practice can make all the difference in the world for your child's comfort level. Parents often choose a pediatric dentist who specializes not only in dental care for children and adolescents but in how to engage with them and put them at ease. The key, though, is to find a dentist and staff who work well with children and understand how to make them feel at home in their office.
Display a positive attitude. You've probably already noticed how your child picks up on your feelings in different situations—which often affect how they feel and act too. So be sure when you visit the dentist with them you have a positive, proactive attitude, ready to partner with their provider in treatment and prevention measures. And above all display a calm and relaxed manner: your child will be more apt to follow your cue and relax too.
If you would like more information on providing great dental care for your child, please contact us or schedule an appointment for a consultation. You can also learn more about this topic by reading the Dear Doctor magazine article "Taking the Stress out of Dentistry for Kids."