My Blog
Posts for: June, 2019
By Wikle Family Dental
June 19, 2019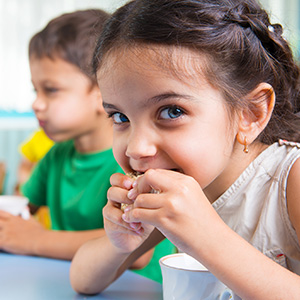 If you're committed to providing your family nutritional, low-sugar snacks, you're not only helping their physical well-being but their dental health too. If you have school-age children, though, you might be concerned about other snacks available to them while away from home.
To begin with, any potential problems at school with available snack items might not be as bad as you think. A few years ago the U.S. Department of Agriculture (USDA) established new snacking guidelines for public schools. Known as the Smart Snacks in Schools initiative, the new guidelines require schools to only allow snacks sold on school grounds that meet minimum nutritional standards. In addition, these guidelines promote whole grains, fruits, vegetables and low-fat dairy products.
Still, the guideline standards are only a minimum, which could leave plenty of room for snacks that don't meet your nutritional expectations. And school-offered snacks aren't the only ones available on campus: there are also those brought by other students, which often get swapped around. The latter represent tempting opportunities for your child to consume snacks that aren't the best for dental health.
But there are things you can do to minimize the lure of these poor snacking opportunities at school. First and foremost is to educate your child on why some snacks are better for them than others. In other words, make nutrition an instilled family value—and, of course, practice what you preach.
You can also send them with snacks you deem better for them than what's available at school. Of course, you'll be competing with a lot of exciting and enticing snacks, so try to inject a little "pizzazz" into yours like a dusting of cinnamon or a little parmesan cheese on popcorn. And use a little creativity (even getting your kids involved) to make snack choices fun, like using cookie-cutters to shape whole-grain bread and cheese into shapes.
And consider getting involved with other parents to encourage school administrators to adopt stricter snack standards over and above the Smart Snacks in Schools initiative. This not only may improve the nutritional content of available snacks, but also transform a "family value" into a community-wide appreciation for snacks that promote healthy teeth and gums.
If you would like more information on dental-friendly snacking, please contact us or schedule an appointment for a consultation. You can also learn more about this topic by reading the Dear Doctor magazine article "Snacking at School."
By Wikle Family Dental
June 09, 2019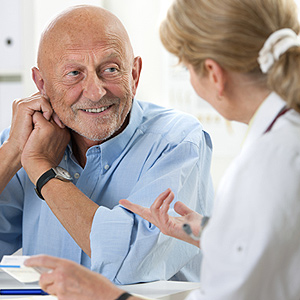 Most of us think of insurance as a means to protect us and our families from unforeseen loss. While that's the general definition, some insurance plans — like dental — don't quite work that way.
The typical dental plan actually works more like a discount coupon for dental services. Most are part of an employer-based benefit package and usually "fee-for-service": the insurance company pays for part or sometimes the entire bill after your dental visit based on a fee schedule laid out in the policy.
A plan's benefits depend on what the insurer offers to cover and what level of coverage your employer (or you) are willing to pay for. Typically, the more items covered under the policy, the higher the premium. Any deductibles (the amount you must pay out of pocket before receiving any plan benefits) can also affect the premium — the lower the deductible, the higher the premium.
The benefits may also be limited due to what a patient's dentist charges for services. Most insurers pay benefits based on what they determine to be the "usual, customary and reasonable" (UCR) fee for a particular service. The dentist's fees are most often higher, however, resulting in the patient paying a higher percentage of the bill.
Still, a dental plan can work to your financial advantage, especially if it's employer-based with premiums paid by your employer. It may not be advantageous, however, if you're paying the premiums. For example, a person without insurance might spend on average $200 a year for basic dental care (mostly preventative — checkups and cleanings), while a person with insurance may have those expenses covered, but are paying yearly premiums of $500 or more for the plan.
You should also consider one other factor: our first priority as dentists is to pursue the best course of treatment for your particular dental needs, which may not always align with what your policy covers. At the same time, we understand the limitations you may be under with your plan — we work in this world every day. We'll certainly assist you in navigating the insurance waters to achieve the best care for what you can afford.
If you would like more information on dental insurance and other financial arrangements, please contact us or schedule an appointment for a consultation. You can also learn more about this topic by reading the Dear Doctor magazine article "Dental Insurance 101."