My Blog
Posts for: January, 2022
By Wikle Family Dental
January 17, 2022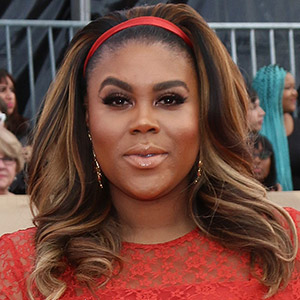 Nina Parker, the host of Love & Hip Hop for six seasons, is now busy with the new game show Blockbusters and her own talk show The Nina Parker Show. But even with a full plate, she took time recently for some personal care—getting a new smile.
Parker's fans are familiar with her noticeable tooth gap. But a video on TikTok in February changed all that: In the video, she teasingly pulls away a mask she's wearing to reveal her smile—without the gap.
Parker and other celebrities like Madonna, Michael Strahan and David Letterman are not alone. Teeth gaps are a common smile feature, dating back millennia (even in fiction: Chaucer described the Wife of Bath as being "gap-toothed" in The Canterbury Tales).
So, what causes a tooth gap? Actually, a lot of possibilities. The muscle between the teeth (the frenum) may be overly large and pushing the teeth apart. There may be too much room on the jaw, so the teeth spread apart as they develop. It might also have resulted from tongue thrusting or late thumb sucking as a child, influencing the front teeth to develop forward and outward.
A tooth gap can be embarrassing because they're often front and center for all the world to see, but they can also cause oral health problems like complicating oral hygiene and increasing your risk for tooth decay. They can also contribute to misalignment of other teeth.
Fortunately, there are ways to alleviate a gap. One way is to move the teeth closer together with either braces or removable clear aligners. This may be the best approach if the gap is wide and it's contributing to misalignment of other teeth. You may also need surgery to alter the frenum.
You can also reduce less-pronounced gaps cosmetically with dental bonding or porcelain veneers. Bonding involves applying a type of resin material to the teeth on either side of the gap. After some sculpting to make it appear life-like, we harden the material with a curing light. The result is a durable, tooth-like appearance that closes the gap.
A veneer is a thin wafer of porcelain, custom-made to fit an individual patient's tooth. Bonded to the front of teeth, veneers mask various dental flaws like chips, deformed teeth, heavy staining and, yes, mild to moderate tooth gaps. They do require removing a small amount of enamel on the teeth they cover, but the results can be stunning—completely transformed teeth without the gap.
Getting rid of a tooth gap can be a wise move, both for your smile and your health. You may or may not take to social media to show it off like Nina Parker, but you can feel confident to show the world your new, perfect smile.
If you would like more information about treating teeth gaps and other dental flaws, please contact us or schedule a consultation. To learn more, read the Dear Doctor magazine article "Space Between Front Teeth."
By Wikle Family Dental
January 07, 2022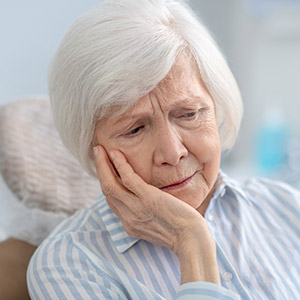 From an appearance standpoint, it might be difficult to tell a new dental implant and crown from a natural tooth. There is, however, one big difference between an implant and crown from a real tooth, one which could impact an implant's longevity: how each attach to the jaw.
A natural tooth is held in place by a tough, but elastic gum tissue called the periodontal ligament. The ligament lies between the tooth and the bone, extending out tiny fibers that attach to both. This holds the teeth firmly in place, while also allowing the tooth to gradually move in response to mouth changes. It also facilitates the delivery of infection-fighting agents to protect the teeth and gums against disease.
By contrast, an implant is imbedded in a prepared channel shaped into the jaw bone. Over time, bone cells grow and adhere to the titanium surface, which serves to fully secure the implant to the jaw. The periodontal ligament doesn't attach to the implant, so it relies solely for stability on its attachment to the bone.
Thus, although highly durable, implants don't share the properties real teeth have because of their connection with the periodontal ligament. They don't move dynamically like real teeth; and more importantly, they lack some of the disease-fighting resources available to natural teeth.
So, what difference would the latter make? Implants aren't composed of organic material, and are therefore unaffected by bacterial infection. The problem, though, is that the gums and bone supporting the implant are susceptible to disease. And, because an implant lacks the defenses of a real tooth that the periodontal ligament provides, an infection within these tissues could quickly undermine their support and cause the implant to fail.
To avoid this and protect the longevity of your implant, it's important that you practice daily oral hygiene. You should brush and floss your implant to clear away disease-causing plaque from the surrounding tissues just as you do natural teeth.
Your dental provider will also include cleaning around your implants during your regular visits, albeit with different tools that are more protective of the implant and crown surfaces. During these visits they'll also closely inspect the tissues around the implant for any signs of infection and initiate prompt treatment if necessary.
If you would like more information on taking care of your implants, please contact us or schedule an appointment for a consultation. You can also learn more about this topic by reading the Dear Doctor magazine article "Dental Implant Maintenance."