My Blog
Posts for tag: smile makeover
By Wikle Family Dental
April 02, 2021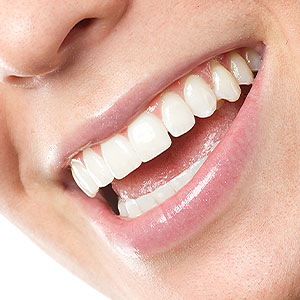 If you think your smile is beyond hope, you might be in for a happy surprise: Today's dental cosmetics can improve even the most forlorn dental situation. It could be a one-visit tooth whitening—or a total "smile makeover."
If it's the latter, your transformation journey could take months or even years—so you need some idea of where this journey will take you. That will come through initial discussions with your dentist about your dreams and desires for a new smile.
But you'll also need to consider what your dental condition will practically allow: Although your goal is a more attractive appearance, the higher priority is your long-term dental health. There's also cost—dental enhancements can be expensive, so you may have to adjust your dream smile to match the reality of your finances.
With the big picture in focus, the next step is to refine the details of your makeover plan. Nothing does this better—for you and your dentist—than to "see" your proposed smile ahead of time. This is possible with computer technology: Your dentist can modify a digitized photo of your face and smile to show the proposed changes to your teeth and give you a reasonable view of your future smile.
Another way is to create a "trial smile." Using composite dental material, your dentist fashions a temporary restoration that fits over your teeth. Unlike the digitally enhanced still photo, a trial smile let's you see what your new appearance will look like while moving, talking or smiling. Although it's removed before you leave the office, you can have photos taken to show friends and family.
You and your dentist can use these methods to make adjustments to your makeover plan before applying the real enhancements. It also eliminates any unpleasant surprises after all the work is done—you'll already know what your future smile will look like.
These initial steps are just as important as the actual procedures you'll undergo. Through careful planning, you'll gain a new smile that can improve your life.
If you would like more information on smile transformations, please contact us or schedule an appointment for a consultation. You can also learn more about this topic by reading the Dear Doctor magazine article "Beautiful Smiles by Design."
By Wikle Family Dental
September 11, 2020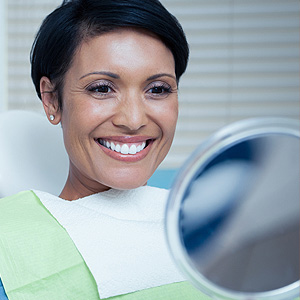 "Redesigning" a smile is a lot like remodeling a house: the technicalities of construction must blend seamlessly with what is perceived as elegant and beautiful. The first aspect — the proper materials and techniques to achieve a sound restoration — is absolutely crucial. But the aesthetic is just as important for assuring the final restoration evokes beauty and style.
Balancing these two aspects of a smile makeover requires thoughtful intent and planning. What may be pleasing aesthetically may not be technically feasible; but what may be technically sound may not have that sought-after "curb appeal."
You and your dentist must work together to achieve the successful blending of these two aspects. That's why it's important for you to have full confidence in your dentist: that he or she is both technically skilled and experienced in cosmetic procedures and artistically aware of what will look best aesthetically.
The first step in your makeover is a thorough dental examination to determine the overall state of your oral health. With this "bigger picture," your dentist will have a better understanding of what's possible and practical for you and your situation. The exam may also reveal problems that should be treated first before any cosmetic work.
From there, you must communicate clearly to your dentist what you perceive as wrong with your smile and what you would like to have changed. While there are general principles of beauty best followed, your dental work could hypothetically take different paths depending on your desires and expectations. You might prefer a more "sexy" look or one that's "sophisticated." Or perhaps you only want subtle changes that still retain features expressing your individuality.
Ultimately, though, your expectations must line up with reality. Much like your house contractor, your dentist will advise you on what's both practical and possible. And with their experience in smile enhancement, they can also help you determine what will look most attractive given your facial structure and features.
With this preliminary planning, you can be confident as the work proceeds that the end of the project will be both exciting and satisfying. And just as with your newly renovated home, you'll be more than happy to share your smile with others.
If you would like more information on enhancing your smile through cosmetic dentistry, please contact us or schedule an appointment for a consultation. You can also learn more about this topic by reading the Dear Doctor magazine article "Beautiful Smiles by Design."